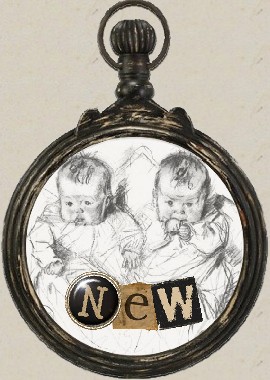 Have something to contribute or need assistance? Please contact Deb.
What's New
09-11-2017: Very interesting photos and info regarding volunteers from the University of Washington during the Spanish-American War. This can be found by clicking on Records and then accessing the Military page or by this direct link: UW Volunteers.
12/26/2014: Wonderful new info for anyone researching divorces in King County. Please check out the Seattle Genealogical Society's recent huge database, which is the SGS King County Court Cases Index for the years 1881-1980. It includes ALL divorces and other end-of-marriage cases (annulments, etc.) that occurred in King County during this 100-year period, as well as all probate cases. The database contains over 1.7 million records and took over 10 years to compile. Please note that this is an index only, but from this data records may be ordered. For more information, please visit their web site at: Seattle Genealogical Society KC3I Index.
11/24/2013: Fantastic news! Susan Bond has graciously offered her services as a researcher and is joining our team! She has been a genealogist for 10 years and has taught genealogy in the adult education program at Bellevue College, so she will be bringing her expertise and fund of knowledge with her. Susan will help me locate new material, as well as provide direct research assistance to those needing help. She is willing to photograph gravestones, search for obituarites, etc. If you have a need or would like to welcome Susan, please contact her at: susanbond315@gmail.com.

Thank you, Susan, for generously offering your help with our site and welcome to our team!
06/18/2013: Thanks to exciting and interesting contributions from Sheila Simpson, there are a few new articles located at the bottom of the newspaper extractions page.
06/16/2013: Thanks to the wonderful and generous contributions by Sheila Simpson, new obituaries are being added to the Featured Obituary section of the website! This is a work in progress, so be sure to check back often for new material. Thank you, Sheila!
10/28/2012: Heroes of WWI (images)
03/26/2012: More newspaper extractions, including: Awful to Have a Big Man Kiss You
03/25/2012: The Story of Gladys
03/23/2012: New obituaries and death info, including the following:
- Katherine Oleson and Baby, typhoid fever victims
- E. A. Smith, gave life for sister
- Mrs. F. Heyer, dies on voyage
- Frederick Graham, businessman
03/21/2012: New weddings:, including the following: Thorn and Hall and Koll and Guernsey, plus several others.
03/21/2012: New obituary listings (plus others):
- Death of young, well-known druggist, Yorke Barrington
- H. Dobson suicide
- Julia Sholes death info
- Police officer E. C. Osborne funeral info
- Pioneer John Collins
- Pioneer Richard Jeffs
03/20/2012: New newspaper extractions:
- "Defending Sister"
- "Assorted and Interesting" (area wide)
- "Lost Boys"
- "Tiniest and Cutest Baby"
- "Drowned in Bay"
- "Fun in a Court"
- "Oratorical Contest"
- "Edna May Nelson Holds Her Tongue"
- "Girl of Nine is Mother of Four"
- "Loves Mama Best"
- "Notorious Cad Johnson"
- "Woman Barber Faints While Shaving a Man"
- "Little Prewitt Baker May Have Been Carried Away by a Cougar"
03/09/2012: WWII casualties carefully transcribed by me into a searchable database that took quite some time.
01/04/2012: New birth records added for several surnames. This is being updated as frequently as possible.
11/06/2011: New Lookup Volunteer! Emily Birch has generously offered to research in Seattle-area libraries, the National Regional Archives; local Seattle cemeteries and will photograph tombstones; local Native American archives (these archives are mostly limited to the peoples of the Pacific Northwest), which include genealogy, history, photographs, etc...

What a fantastic and wonderful offer of assistance to other genealogists/family researchers! Thank you, Emily!
05/15/2011: New page: Divorces from 1909.
05/15/2011: New newspaper extractions: "Baby Lester Still in Jail" and "She Didn't Wear Clothes That Suited Him."
05/10/2011: New newspaper extractions: "Couldn't Find Her Clothes" and "Sisters Arrested in Hotel Raid."
05/10/2011: Additional birth announcements for 1907.
05/09/2011: New newspaper extractions: "Would Rather Hang Than Let Him See My Daughter" and "Grabs Live Wire, Victim May Die."
03/02/2011: New article in the History section about the sad fate of Agnes Covington, a young bride who was murdered back in 1907.
02/28/2011: Many new listings in the 1907 Births, Marriages, and Obits pages. Also, new individual obituaries are available on the Individual Obituaries page.
02/22/2011: New and interesting newspaper extractions.
02/22/2011: New page: Divorces from 1902 (a continual work in progress).
02/21/2011: New death/obituary listings for the year 1900.
02/21/2011: New marriage listings for the years 1900 and 1902.
02/21/2011: Just began a birth listings page, including births for the year 1900. Hope to have much more in the coming weeks.
02/19/2011: Added a link to an interesting biography about Doc Maynard on the History page.
02/01/2011: Created a Detailed Cemetery Report with new links, many to searchable databases. Also updated the Cemetery page for WA and USGenWeb onsite indexes.
January 2011: Improved the search capabilities on the Search page.
January 2011: Added the History page with a link to a wonderful King County biographies site.