Celia Tomlin Obituary
August 02, 1942 - December 27, 2010
(from Cascade Memorial)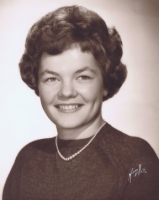 Celia Kathleen (Gibson) Tomlin, 68, passed away in her home on December 27, 2010, after a courageous struggle with esophageal cancer. Celia was born August 2, 1942, in Walla Walla Washington, the daughter of Margaret Rose (née Saxton) and Gerald Glenville Gibson. Celia married James Tomlin in 1965 with whom she had two children, Gerald Scott and Lara Nadine.

Celia had many interests including a passion for genealogy, literature and research, and crafts of all sorts. These passions shaped her life.

After graduating from Walla Walla High School in 1960, she earned her Bachelorette Degree in Education from Central Washington State College in 1964. After college, Celia started her work life as a teacher in the Nooksack school district. She continued her teaching career at Pioneer Junior High School and Green Park elementary in Walla Walla.

Celia's love of literature and research led her to the Library Sciences department at Brigham Young University where she earned her Master Degree. Her education at BYU expanded her passion of puppetry and doll making through both coursework and social groups. These fabric crafts tied into her interest in quilting developed as a child and young adult through 4-H.

After completing her education at BYU in 1979, Celia went on to become the Managing Librarian at the American Fork City Library in Utah. Celia took pride in her efforts to modernize and expand the role of the library within the community.
While in Utah she expanded her knowledge of genealogy and family history with the resources available there. Ultimately researching her family history back many generations and helping many other friends and family members find information on their family. In pursuit of family history Celia often took trips for additional research, including, nearly, annual trips to the genealogical library in Salt Lake City. In her final trip to Salt Lake she was joined by all of her siblings, all helped with some final research she wanted to complete.

After nearly a decade in American Fork, family ties drew Celia and her children back to Washington where she worked in multiple library systems before ultimately joining the King County Library Systems as a Reference and Children's Librarian in 1993. Celia retired in 2008 to pursue her passion for genealogy, family history research, and crafting with friends and family.

Through her work, genealogical and craft endeavors, Celia made many close friends. These friends were a key part of her happiness, during retirement, where she could share her passions, whether books, dolls, quilting or genealogy. She valued the opportunity to teach and to learn new skills from this circle of friends.

Celia is survived by two children, four grandchildren and five siblings. Her son G. Scott Tomlin, his wife Lainie, and children Hailey and Sam live in Bellevue. Her daughter Lara, her husband Ryan Karlson, and children Liam and Rowan live in Olympia. Her siblings, Gerry Gibson, Sally Gibson, Jean Coe, Jon Gibson and Karen Cramer, live in Washington, Oregon and Colorado.
Funeral Information
A memorial service will be held at the Robinswood House in Bellevue, Washington on Saturday, January 8, 2011 at 1:00pm, with a reception from 2:00pm – 4:00pm to follow.
Donations Information
You are welcome to make a donation in Celia's name at one of the links below:
Donations Links:
Jewish Genealogical Society of Washington State
Wrap Them In Love Foundation