Return to Extractions Index.
---
The Seattle Star, October 21, 1909
AWFUL TO HAVE A BIG MAN KISS YOU, SAYS THIS GIRL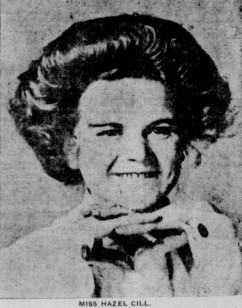 "Why am I suing for damages for a kiss?"
"Because it's just awful to have a big man kiss you," snapped Hazel Gill yesterday, when asked why she instigated suit against G. B. Palmer, proprietor of the Harland hotel, Second av., and Pine st., for $5,000 damages for a stolen kiss.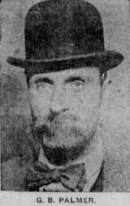 "It's not the money," she said, "but because I think he deserves to be severely punished."
Miss Gill is a very retiring little lady, 20 years of age. She is a telephone operator, who is trying to educate herself while earning her own way in the world. She works from 4 to 11 p.m., and attends school during the day at Adelphia college, 12th av. N. and Miller st. She is now living at the college.
Palmer denies the charges, and claims that he can prove an alibi. Miss Gill, however, insists that she can't be mistaken in the identity of the man who kissed her.
She claims that Palmer entered her mother's room on the night of September 18, and kissed her with a smack that she thinks must have startled other roomers in the building.