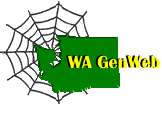 Welcome to Lincoln County, Washington

Photo of Wheat Harvester near Davenport Washington, 1906, submitted by Gabe Gants

-LINCOLN COUNTY is located in the Big Bend region of Eastern Washington.
-Honoring President Abraham Lincoln, it was created by the Territorial Legislature
on November 24,1883.
-The center of a large agricultural area, the county seat is Davenport.
-Ranked 7th in size in the state, land area is 2,311.2 square miles with 1,479,168
acres. 1,465,788 acres is farmland.
-It's number one in the state(1996) in grass seed production, with Winter Wheat
and Barley, ranking number two.
-Spring wheat, potatoes and other grains follow. It is also number three in the
state for raising beef cattle.
-Lincoln County is bordered: on the East: Spokane County ,
the South: Adams County ,on the West: Grant County,
on the North: Ferry County, Okanogan County and Stevens County,
touching: Douglas County and Whitman County.
Not touching, but also in the Northeast corner is Pend Oreille County.
- The Franklin D. Roosevelt Lake, named after the President whose administration
built the Grand Coulee Dam, creates the north boundary. This lake is a 151 mile
long reservoir of water of the Columbia River. Starting in Canada, the Columbia
crosses Washington state North to South and becomes the Washington/Oregon
border on it's way to the Pacific Ocean.
-Towns in Lincoln County are Almira, Creston, Davenport, Edwall, Irby,
Harrington, Lamona, Lincoln, Mohler, Miles, Odessa, Reardan, Seven Bays,
Sprague (or Sprague )and Wilbur (or Wilbur.)
(More under Lincoln County Resources, City governments)

Search these pages with:

WAGenWeb MAIN PAGE SEARCH ENGINE

BIBLE RECORDS Do you have one to submit??

BIOGRAPHIES

CEMETERY RECORDS

CENSUS RECORDS

COUNTY HISTORY Washington State: apples and wheat!

COUNTY RESOURCES

FAMILY TREE LINKS OF LINCOLN COUNTY PIONEERS

Type Surname AND birth or death place as Lincoln county, Washington.

HOW TO SEARCH THESE PAGES LOOK! Save time.

INDEX OF SURNAMES/RESEARCHERS: Add Surnames!

KNOW THE TOWN? FIND THE COUNTY SEARCH

MARRIAGES/ WEDDINGS

MILITARY RECORDS

MUSEUMS

OBITUARIES of LINCOLN COUNTY 12/17 We keep adding!

OBITUARIES of NEARBY COUNTIES

PENNY POSTCARDS

PHOTOGRAPHS

PIONEER NEWS ITEMS

PIONEER STORIES

QUERIES--NEW ON THE MESSAGE BOARD

QUERIES--OLD ARCHIVES 1997-2001

SCHOOL RECORDS

SUBMITTERS LIST and how to contact them

SUBMITTING YOUR INFORMATION

TAX RECORDS

VITAL RECORDS: BIRTHS & DEATHS

WALLA WALLA COUNTY LINKS

WILLS OF LINCOLN COUNTY

-These Genweb files have been donated by other researchers, such as yourself.
-If you have public domain records/documents, help other researchers by submitting them here.
-Your contributions are what makes this project a success! Or volunteer to transcribe/type records.
-We cannot accept anything copyrighted, unless you have written permission from the author.
-Most things before Dec 31, 1922 are not under copyright.
-Please contact me, LIncoln County Co-ordinator if you have information to share.
-Please contact our Lookup Volunteers for a lookup, I DO NOT have the resources to do lookups.
-I have roots in Lincoln County, but I do not live in Lincoln County or Walla Walla County.
-I grew up in Walla Walla County and have added links and information here also.
-I love cemeteries and recorded a few in Lincoln county& almost all in Walla Walla County.
-These pages are constantly growing thanks to our contributors....so check back soon.

| | |
| --- | --- |
| Map courtesy of Mike Sweeney | WAGenWeb State Coordinator: |

"Did you ever go to a GenWeb page, or other Genealogy pages and find nothing but links and more links and finally ended up frustrated not finding anything after long hours of searching??? That is why I am dedicated to providing some information on this site that someone may find useful....a treasure of sorts, to help in their research and make their day. Help someone who is researching the same name and help yourself, by making contact with them. Please Share...on ANY GenWeb site or other genealogy site. Add your information...KEEP GENEALOGY FREE ..Thank you......" Rella : )

This page is maintained by Rella Gleaton, Lincoln County Coordinator,
and was last updated on December 14, 2017.
Since the transition of this page on July 16, 2002, you are visitor number

©

I pledge Allegiance to the flag
of the United States of America
and to the Republic for which it stands,
one nation under God,
indivisible, with Liberty and Justice for all.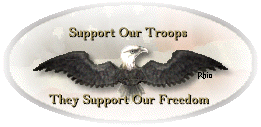 © Copyright Notice

This material may be used freely for personal research, but no information or pictures may be published in any format or displayed on any other website without permission from the Lincoln County Coordinator and/or the submitter of that information. Thank you.