Welcome to Kittitas County Genealogy, a part of the USGenWeb Project. It is our goal to provide you with the best information possible when searching for your Kittitas ancestors. I am Mike Sweeney -Temp and I will be your host for Kittitas County.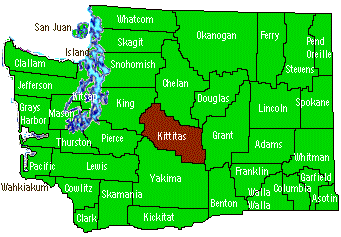 Map by Mike Sweeney

For your Kittitas County Research

Washington State USGenWeb Project
Mike Sweeney is the State Coordinator for Washington. If you are interested in
adopting a Washington County, please contact him.

Surrounding Counties
Past Kittitas County Coordinators: Sharon Bart 1996-2006. Judy White 2006-2014.
Website © 2016 Kittitas Co, WAGenWeb