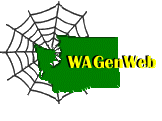 Welcome to

Pend Oreille County

WAGenWeb
Pend Oreille County is located in the far Northeast corner of Washington State. It was formed from the eastern portion of Stevens County on Mar 1, 1911. It is bounded on the west by Stevens County; on the south by Spokane County; on the east by Idaho; and on the north by British Columbia. "The name is that which was given to the local Indians by French-Canadians who worked for early fur traders in this area. A literal translation would be 'hanging ears.' Many natives wore ear ornaments in earlier periods, so it is probable that their ear lobes were distended." (from Washington Place Names Database at the Tacoma Public Library)

If you are looking for ancestors who may have resided in Pend Oreille County before 1911, be sure to check the Stevens County GenWeb page for possible assistance, especially the biographies posted from "History of North Washington" published in 1904. And if you have any information to share about Pend Oreille County, please contact me.
---
Maintained by Susan Dechant, Pend Oreille County Coordinator (Aug 2002)
If you are interested in becoming a WAGenWeb County Coordinator, please contact the State Coordinator, Mike Sweeney for more information.
---
WAGenWeb Search

Search WAGenWeb, including County sites

The WaGenWeb now has a Google search engine on the WAGenWeb state page that covers all Washington county sites. Try it out!
---
A new resource to check out! "Crossroads on the Columbia" is a Preserve America Project, digitizing and archiving previously unavailable resources. Most records pertain to Stevens County, but since Pend Oreille was originally part of Stevens, it is worth a look. Be sure to check out both parts of this project. Crossroads Project tells about the project with links to lots of interesting material. Crossroads Project Arhcive - this is where you can search the items that have been indexed and see the images that have been posted.
---
---
---
---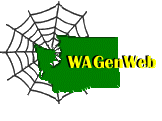 ---
Vistors to this page
This county last updated --Monday, 08-Jan-2018 19:19:53 EST
Copyright © 2008