Pioneer Profiles 5
------------------
Sketches of Candidates
-------------------------------
Short Biographies of Republican Nominees for County Offices
Submitted by Barbara Curtis
----------------------------------------------
The Sprague Times, Friday, Oct 14,1904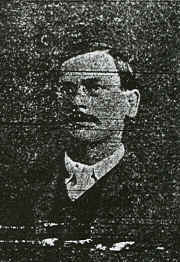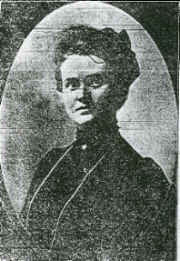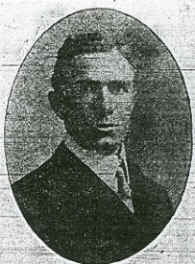 Charles Deets Miss Margaret Craig Robert M. Dye
_______________________
Charles Deets, of Almira is a young man of clean character; absolutely truthful faithful and honest. But clean character and honesty while essential to any man and especially necessary to a public official is not all that is required of him who would serve the people. My Deets is of strong rugged character; has been very successful in the school room, is a good judge of human nature, and affable, well bred, well educated man. His mind has been broadened by study, his experience trained by association with men, and he would bring to the office of County Treasurer that systematic order and perfected book-keeping which would lift the records and books of that office from one of the worst to one of the best kept in Lincoln County. We are speaking by the record. Vote for Charles Deets and be proud that you have done so.
______________________
Miss Margaret Craig. The subject of this sketch has been a resident of Lincoln county for twenty years. Coming here in the early 80s it was not without considerable difficulty that Miss Craig succeeded in obtaining an education, as she now is the support of a widowed mother who is an invalid. Miss Craig began teaching at the age of seventeen, and since then has made herself proficient in her chosen profession by attending training schools for teachers during her vacations. She is greatly interested in educational work and has been an inspiration to many to strive for better educations. Since 1901 she has been one of the faculty of the Sprague schools where her work has been highly appreciated. She is in every way competent to creditably fill the office of superintendent of schools. She is an energetic and tireless worker, and with Miss Craig at the official head of the schools of this county there will be no deterioration in our school system. Progression and a high standard is her motto.
________________________
Robert M. Dye, our present prosecuting attorney and the republican candidate for re-election, was born hear Antioch, Ohio, on the 24th day of February, 1872. His father was engaged in farming and stock raising. Mr. Dye attended public school until seventeen years old when he began to teach. The death of his father the following year caused him to return to the farm and superintend its management. Later he spent two years teaching in the public schools of Illinois. In September, 1896, he entered the law class of the University of Michigan, taking the regular course of three years and graduated in June, 1899, receiving the degree of Bachelor of Laws. He was admitted to practice as an attorney and counselor at law before the supreme court of the state of Michigan in Jun, 1899. Mr. Dye came to Washington in October, 1899, and was admitted at the January session of the supreme court of this state to practice his profession. He located at Wilbur where he built up a confident clientage. Mr. Dye was elected prosecuting attorney of Lincoln county in 1902. In spite of detractions of the opposition Mr. Dye has made a successful prosecutor, allowing a smaller percentage of criminals brought to his notice to "slip through his fingers" than the average record of his office. He has made a record creditable to any attorney or community. The people of Lincoln county know what has been done, and are not taking any chances on a "pig in a poke" when supporting him.
---
Page 5 of Pioneer Profiles of Lincoln County, Washington.
Submitted to the WAGenWeb by Barbara Curtis,
November 5, 2005. Used with permission.
=========================================================
USGENWEB NOTICE: In keeping with our policy of providing
free information on the Internet, data may be used by
non-commercial entities, as long as this message
remains on all copied material. These electronic
pages may NOT be reproduced in any format for profit
or for presentation by other persons or organizations.
Persons or organizations desiring to use this material
for purposes other than stated above must obtain the
written consent of the file contributor.
This file was contributed for use in the WAGenWeb.
==========================================================
© Copyright 2005 WAGenWeb