Photo of Peach School, Peach Washington
Submitted by Diane Blodgett
The little boy in the white collar in the bottom right corner is Fred Timm, a relative.
If you can identify anyone else in the photo please contact the Lincoln County Co-Ordinator.
Teachers in the photo are David Dallas and Ida Hankel (she married David Dallas)
David is the man in second row, second on left (with necktie, no hat)
Ida is the lady at the right end next to the boy with the open coat & wearing a white shirt.
Ida was the daughter of Carl & Charlotte Hankel of Wilbur. She married Malcolm McMillan
after the death of her husband, David Dallas. Her children were Ross, Earl, Ray and Hazel --
life long residents of Wilbur. This information submitted by Lola Moore, March 28, 2013.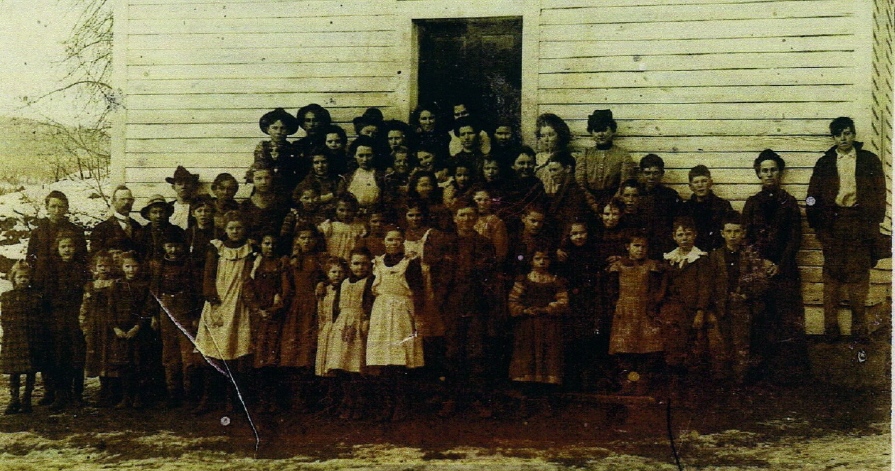 © Copyright Notice: This material may be used freely for personal research, but no information or pictures maybe published in any format or displayed on any other website without permission from the Lincoln County Coordinator and/or the submitter of that information. Thank you.

© Copyright 2013 WAGenWeb