Peach Plat Map and Picture circa 1910


Peach is a town now under the waters of Lake Roosevelt due to the building of the Grand Coulee Dam.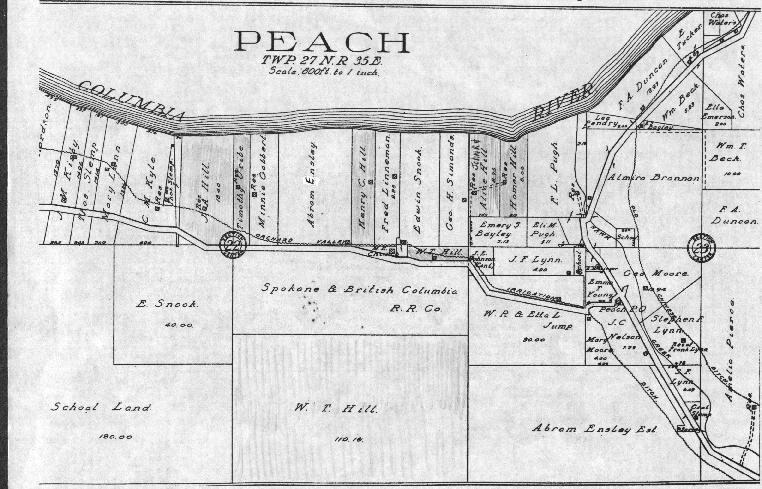 This plat of Peach was taken from the "Big Bend Country Heritage" by Raymond Thompson,1974.
The book is a collection of articles originally printed by the Wilbur Register. Used with permission.
Photo courtesy of L. J. Uribe
Submitted for the WAGenWeb use by Rella Gleaton, July 2002.
============================================================================
USGENWEB NOTICE: In keeping with our policy of providing free information on the internet,
data may be used by non-commercial entities, as long as this message
remains on all copied material. These electronic pages may not be
reproduced in any format for profit or presentation by other persons or
organizations.
Persons or organizations desiring to use this material for purposes other
than stated above must obtain the written consent of the file contributor.
=============================================================================
© Copyright 2002 WAGenWeb