INDEX of Surnames of : "The Big Bend Country Heritage"
by Raymond Thompson
Volumes I and II
A reprint of these two volumes has recently been made (2009)at the WILBUR REGISTER and are now available for sale. Contact Linda for more information.
(Notes on Author: Born in Wilbur, Lincoln Co., Washington in 1896 of pioneer Lincoln County parents, wrote a number of books and was a writer for the local newspaper, The Wilbur Register, Wilbur, WA.)
These books record a lot of history of the Big Bend Country written over a number of years as newspaper articles for the Wilbur Register.
For information on the following Surnames from the books, contact Linda Thank from our "Submitter's List" emails.
Names appearing in Volume I:
AUMOCK, Lew
BANDY, Mary
BENDER
BODEAU
BOYLE
BRADEN
CLARK, Todd
CONDIT
CROUNSE, Harry
DAVIS, Almira
ECCLES
EMERSON, Mable (GABBERT)
FANCHER, (Catherine Wilkes)
FELDER
FISHER, MRS. Wayne
FRANS, Rena
GABBERT
GIBSON
GREEN
GREY, Claire
GROH
GULLIKSON
HAY, E.T.
HAY, M.E.
HILL, John R.
HILL, Alice (THOMPSON) & family
JOHNSON, Cole (man)
JOHNSON, Preston
JOHNSTON, Lee
JONES
KELLER, J.C.
KUNZ
LADWIG
LORANGER
LLEWELLYN, J.H.
LYSE
MAGIN, Fred
MARLOWE, Helen
MOORE
MURBACH
NELLY, Harry
NORTHRUP
NOVOTNEY
ODENRIDER
PENIX
PRUITT, James
PUGH (family)
QUIRK
REEVES
RETTKOWSKI
ROCKLYN
ROSE, Roy
SAMPSON, Grace
SCHEIBNER
SHEFFELS
SHOEMAKER
SMITH, A.J.
SNOOK
SZUKAI
THOMPSON, H.M.
THOMPSON, family
URIBE, Roque
WARREN, W.T.
WEBER
WILKES, Catherine (FANCHER)
WILSON, George
WOLFRUM, MRS. Vern
WRIGHT, Colonel

Names appearing in Volume II:
AMES, Mary Ann (formerly NORTHRUP) p 64 & 65
BAGLEY, Dorse p.79
BANDY, George p. 81
BAUER, Mrs. Mary p.79
CLARK, ARGALEOUS "Todd" p.80
CLARK, Lucinda p. 80
CONWAY, Elula (JOHNSON) p. 81
DAVIES, Professor p 83
ENGELSEN, Grace p 83
EVENS, Will p 83
EVERS, (Mrs. Albert Sample) p. 82
EVERS, August p 82
EVERS, Delbert p 82
FORREY, Miss Edna p. 80
HOUDEN, Rena (SNOOK) p. 79
JOHNSON, Julius p. 81
JOHNSON, Beverly p.81
JOHNSON, Chester A. p. 81
JOHNSONColeman, sons Chet, Ralph, and Ray p.79
JOHNSON, Mrs. Ben H. (Edna) p. 82
JOHNSON, Preston p. 81, 82
JOHNSON, Ralph Ward p.81
JOHNSON, Walter p 83
JOHNSTON, Robert p. 81
JOHNSTON, Lee p. 80
JONES, Ruth p 83
KUNZ, Gene p 83
LEE, Marion p 83
LYSE,Theodore p.79
LYSE, Chresten & Elna p.79
MAGIN, Fred & Cecy p.79
McDOUGALL, Elsie ( Mrs. H. H.GIBBS) p. 82
NORTHRUP, Grace p 81
NORTHRUP, Joella p 83
PANGHORN, Clyde p. 80
PRUITT, James p. 81
RICE, Mrs. Roy p 82
SAMPLE, Mrs. Albert (EVERS, ) p. 82
SNOOK, Mary Ann p. 79
SHAFFER, Genevieve p 83 & p 28 (Mrs. Ray WETZEL)
THOMPSON, Raymond p 83
WETZEL, Mrs. Ray (SHAFFER) p 28 & 29
WIDNER, Robert p. 79
WILSON, Alonzo p 83
WILSON, Hazel p. 83
WILSON, Sidney p 83
WOLFRUM, Mrs. Vern p.80
-------------------------------------
Submitted to the Lincoln County, Washington GenWeb by Linda Thank, 2003.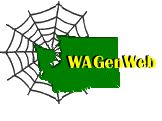 © Copyright 2003, WAGenWeb