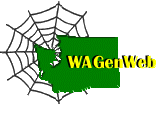 Agriculturist, July 16, 1915 -- Daniel F. Tebbs
(This story was submitted by his Great-Granddaughter Sarah A. Tebbs)
Dan Tebbs of No.6 on Monday, while driving a load of hay, fell from the wagon, and the loaded vehicle padded over his body.
His back was badly wrenched, and it is believed he received serious internal injuries. It is thought, however, that he will recover.