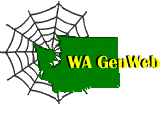 Asotin County, WA Databases



This is the location of databases provided by US GenWeb and Genealogy researchers. Feel free to contribute information that you have collected to:


Steve Jacobson Asotin County Coordinator
---
Harley Tucker
Submited by Karen E. Dau
Copyright &copy 2007 by Karen E. Dau

Harley Tucker, Bank Executive, Taken by Death
(Lewiston Morning Tribune, Lewiston ID, 12 Dec 1946; slightly abridged)

Harley R.[Ray] Tucker, [59], assistant manager of the Idaho First National branch bank of Lewiston, dropped dead of a heart attack at 9:00 yesterday morning in the shop of the Lewiston Plumbing, Heating and Sheet Metal Co., 5th Street. He had called at the plumbing concern regarding his parking space in the building next door. The attack came without warning, and he collapsed at the door.
At the time he was stricken, Tucker was on his way to the bank from his home at 1108 6th St., Clarkston. A native of Livermore [Humboldt Co.] Iowa, born Dec. 20, 1886, he came with his family to this community 23 years ago to work for the old Lewiston National bank. When the bank was purchased by the Idaho First National Bank of Boise, he was appointed assistant manager of the Lewiston branch… He came here from Harrington, Washington.

He was well known in banking circles of northern and central Idaho and was a member of the Clearwater group of the Idaho Bankers Association. He was affiliated with the Elks Lodge and was a member of the Outlook Club. At the time he was stricken, Tucker had but recently completed a leave of absence from his work. Mrs. Tucker, the former LuVerne Lovell, died Aug. 24, 1946 [in Clarkston].They married at Prosser, WA [on Jne 2, 1914].

Survivors include two daughters, Mrs. James G. [Jean A.] Usher, Clarkston, and Mrs. Edward [Louise E.] Dau, Grangeville [ID], two sisters, Mrs. Celia [Christian] Neuenschwander, Seattle, and Mrs. Maude [Clarence] Walters [Walter], Orlando, Fla., and two grandchildren, [Judith Louise and Jill Roberta Usher]. Mrs. Neuenschwander is at present visiting her sister in Florida. Funeral services will be conducted Friday at 3 o'clock from Vassar-Rawls Chapel.

The service of the Christian Science church will be read and interment will be at Vineland Cemetery, Clarkston.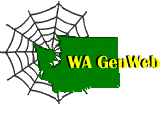 Return to Wa Asotin County


Page Created on 6\4\07
Copyright &copy 2007