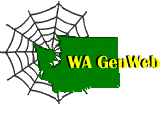 Asotin County, WA Databases



This is the location of databases provided by WaGenWeb Peroject and US GenWeb Project and Genealogy researchers.

---
James and Olive Skinner
Submited by Sharon Sullivan
Copyright &copy 2008 by Sharon Sullivan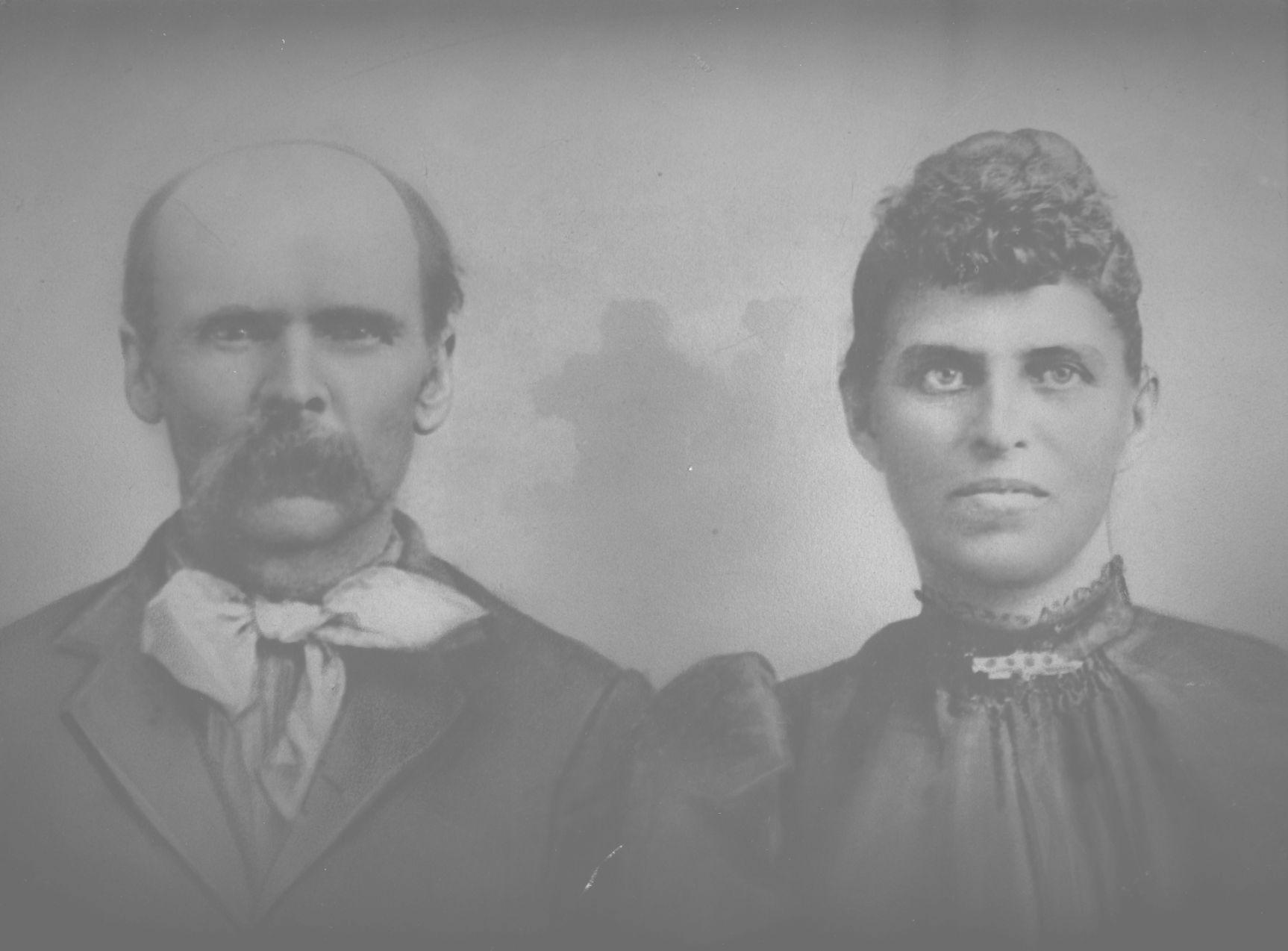 A History of James and Olive Skinner

In 1877 James and Olive Skinner and their three little girls Phoebe, Estella and Emily left their home in Spring Brook, Dunn County, Wisconsin and started a journey that found them in settling in Washington Territory.

James Skinner was born in Pluckley, Kent, England March 15, 1837 to William and Anne Skinner who were married in Pluckley, Kent, England in 1831. On May 1, 1848 William and Anne with their seven children ranging from 3 years to 18 years steped off the ship called the 'Independence' in the Port of New York, New York with some 244 others.

The Skinner family made their way from New York State to Wisconsin. In 1870 the William Skinner family is listed on the census in Spring Brook, Dunn County. It is here where James Skinner met and married Olive Jane Hoskin.

Olive Hoskin was born in Illinois in September 1854 to Duane Hoskin and Phoebe Hayward-Hoskin who were married in Black River, New York. Shortly after Duane and Phoebe were married they moved to Illinois and later to Spring Brook bringing with them their 7 children.

On January 1, 1873, James Skinner and Olive Hoskin were married by Rev. R. Posten. James and Olive lived in Spring Brook until 1877. Then the James Skinner family were on the move. James and Olive with their three young children: Phoebe May born September 22, 1873, Eva Estella born January 13, 1875 and Emily Abby born August 10, 1876, decided to move west to the gold fields of California. Emily, their third child, learned to walk following behind the covered wagon. As they arrive in Washington Territory they realize they had found home.

The uncertainty of the situation between the govenment and natives in Asotin County, Washington Territory sent chills through the settlers in 1878. Fearful settlers banded together to build a stockade around a spring west of Anatone. While the stockade was used by the settlers no confrontation occurred.

James and Olive took a homestead on the NE section of 33 in Township 9 north of range 46 east of Willamette Meridian in Washington Territory. They improved their homestead and on December 9, 1890 Benjamin Harrison, President of the United States issued Homestead Certificate No. 1840 officially making the homestead Skinner property.

Cecil Rosetta was born April 14, 1879, followed by Leslie Duane March 19, 1881, Richard Raymond March 10, 1883, Cleveland in 1884, Willis James May 22, 1885 and Nina Belle August 31, 1888.

The 1900 census shows Olive has had 12 children and only five remain alive. Eva Estella died before 1889, Phoebe May in 1892, the deaths Willis James and Cleveland are not recorded. Olive died in 1907 and in 1909 James passes away at the age of 72. Typhoid fever took Leslie Duane, his wife Edna L Virgin-Skinner and their young son Elmer in 1911. James is buried at the Theon Cemetery as recorded in the City of Lewiston Death Register. Nina Bell Skinner-Sullivan records that her mother Olive , Phoebe May, Eva Estella, Leslie Duane and Willis James are buried at the Theon Cemetery. Mrs Leslie Skinner is listed at the Theon Cemetery and I feel certain that Elmer is there with his parents.

Cecil Rosetta Skinner married Fabian Brooks and lived in the Clarkston area. Emily Abby married Clarence Taplin and lived in the Anatone area. Richard Raymond married Elvira Newby. Nina Belle Skinner married Franklin George Sullivan and moved to Alberta Canada to take a homestead.

Grandmother Nina Belle told me stories of a peaceful time when the natives would travel from Nez Perce county to the Grande Round River to fish for salmon. They would pasture their horses on Skinner land and return with salmon for the Skinner family.

References:

1. Ships lists - 'Independence' , May 1, 1848
2. 1841 census - Pluckley , Kent, England
3. 1850 USA census - Oneida County, NY p95B
4. 1860 USA census - Jefferson County, WI p288
5. 1870 USA census - Spring Brook, Dunn Co. WI p210
6. 1880 USA census - Spring Brook, Dunn Co. WI p311A
7. Obit for William Skinner - Dunn Co. News, 17 Sep 1881, p6 c5.
8. Obit for Anne Skinner - Dunn Co. News, 3 Nov 1883, 4:2
9. 1880 USA census - District 4, Columbia, Washington Page 167C
10. 1900 USA census - Concord Prct. Asotin Co., WA page 73a
11. Washington Territory census - Asotin County - 1885
12. Washington Territory census - Asotin County - 1887
13. Washington Territory census - Asotin County - 1889
14. History of Southeastern Washington - published 1906
15. Funeral Card - Phoebe May Skinner
16. Death Register, City of Lewiston, page 13 - James Skinner
17. Marriage Certificate - Nina Belle Skinner to Frank G Sullivan - State of Idaho No 1757
18 . Marriage Registration - James Skinner to Olive Hoskin - Spring Brook, Jan 1, 1873, #02244
19. Information received from other Skinner family members
20. 1870 USA Census - Spring Brook, WI page 20
21. Obit Phoebe Ann Hayward-Hoskin-Fansler - Clarkston, Dec 9, 1915
22. Information from Nina Belle Skinner-Sullivan
23. Homestead documents from Alberta Provincial Archives
Submitted by Sharon Sullivan

As a child I was fascinated by the stories that Grandma Nina Belle would tell me on a rainy day. There were stories of her father coming to the United States, wagon trains, forts, Indian raids and long dresses. There was a sense of adventure in each story and my childhood imagination was sparked into visualizing each of these events as I listened intently. How exciting her life must have been!

Over the past several years I began to look into the history and stories of the Skinner Family. The internet was invaluable. I put a beginning of my family tree on Ancestry with my e-mail address attached. Before long I was in touch with many family members that I did not know existed. Events and details that I never dreamed would come to light were being e-mailed to me daily.

I am the fourth child of Harry Sullivan (Harriette Funnell) who was the third child of Nina Belle Skinner-Sullivan and Frank Sullivan. I was born at Pouce Coupe, British Columbia, Canada, May 29, 1945. My first memories are of a pioneer way of life on the edge of the forest at Tupper Creek, Alberta.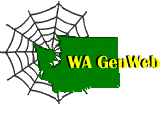 Return to Wa Asotin County


Page Created on 05\\08
Copyright &copy 2008